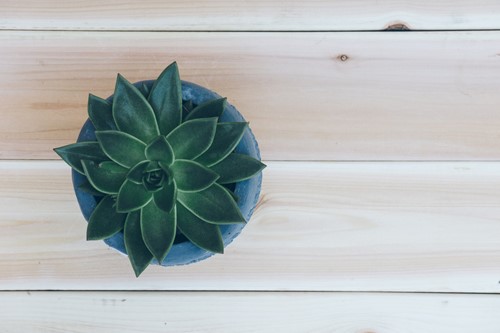 Decorating with greenery is an excellent way to liven up any space. Whether you want to add more houseplants or take your living decor to a more artistic level, there are many options for any room. Here are some basic ideas to help you get inspired:
Hanging & trailing plants
There is a wide variety of houseplants with trailing growth habits. These plants grow happily from baskets or planters, and you can hang them in a variety of ways to fit your decor. One popular trend is to hang a vintage wooden ladder from the ceiling and hang trailing plants from the slats. You can easily create a lush, green canopy by using vertical space to your advantage.
Indoor herb garden
You don't need an expansive backyard to grow an attractive and functional herb garden. There are plenty of stylish options for growing and displaying herb plants in your kitchen or dining room. Try sets of matching jar planters in a windowsill, or repurpose an old spice rack for wall-mounted green decor.
Terrariums
Terrariums are another stylish way to decorate with greenery, even if you're in a smaller space. Glass vessels like jugs, jars and bottles can be made into an entire mini-ecosystem with your choice of miniature plants. You can create a humid, closed terrarium with a tiny rainforest vibe or a minimalist desert cactus and succulent arrangement.
Living centerpieces
A vase with cut flowers and fresh greenery has always been a staple for dining room decor. However, rather than use artificial plants or cut flowers with a short lifespan, try creating a living centerpiece instead. You can create your centerpiece by choosing a favorite plant and a stylish pot to match your dining room decor. You can also make more complex arrangements with multiple small plants. Either way, it's a perfect way to decorate with greenery and liven up a dinner table.