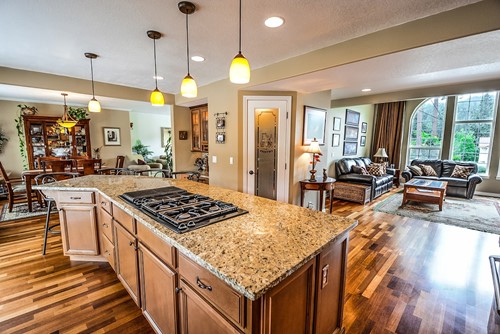 If you own a home, then you have a home insurance policy. This policy is there to provide you with coverage in the event of something unexpected — such as significant damage from a storm or stolen property. If your home is damaged, you may be able to put some of your insurance claim toward upgrades and renovations, but generally , your homeowner's insurance policy will not cover elective home renovations.
However, any home renovation project that you complete has the potential to impact your home insurance policy. Here's what you need to know:
You Should Contact Your Insurance Provider Before Beginning Renovations
One of the biggest mistakes that homeowners make when they are taking on a big home renovation is that they neglect to tell their homeowner's insurance agent. If your renovation project is very large or significant, it could impact the coverage that you have on your home. You should discuss the project with your agent and determine if any changes to your policy need to be implemented.
Your Home Insurance Premium Could Increase
You may be surprised to find out that your insurance premium could increase after your home improvement project is complete. This typically happens when the home improvement project that you choose to take on increases the value of your home. Home renovations that may cause your insurance premium to go up include kitchen renovations, bathroom improvements, roofing or siding projects.
Your Renovations Could Increase Your Property Value Significantly
Of course, one of the major benefits of completing home improvement projects is that they make your home a more desirable place to live — and these same projects may also offer a significant return on your investment. While boosting your home's value is definitely a good thing, especially if you are considering listing it for sale, it's important to keep in mind that this could impact your homeowner's insurance policy. You will want to have a solid understanding of the full impact that any renovation project could have before you work on it.
If you are considering a major home improvement project, such as an addition that will change the footprint or square footage of your home, then you should discuss your options with your homeowner's insurance provider. They can help you adjust your policy accordingly and ensure that you have the coverage that you need in case of an emergency.